5 Questions You Might Have If You're Totally Baffled By The Whole Period Underwear Thing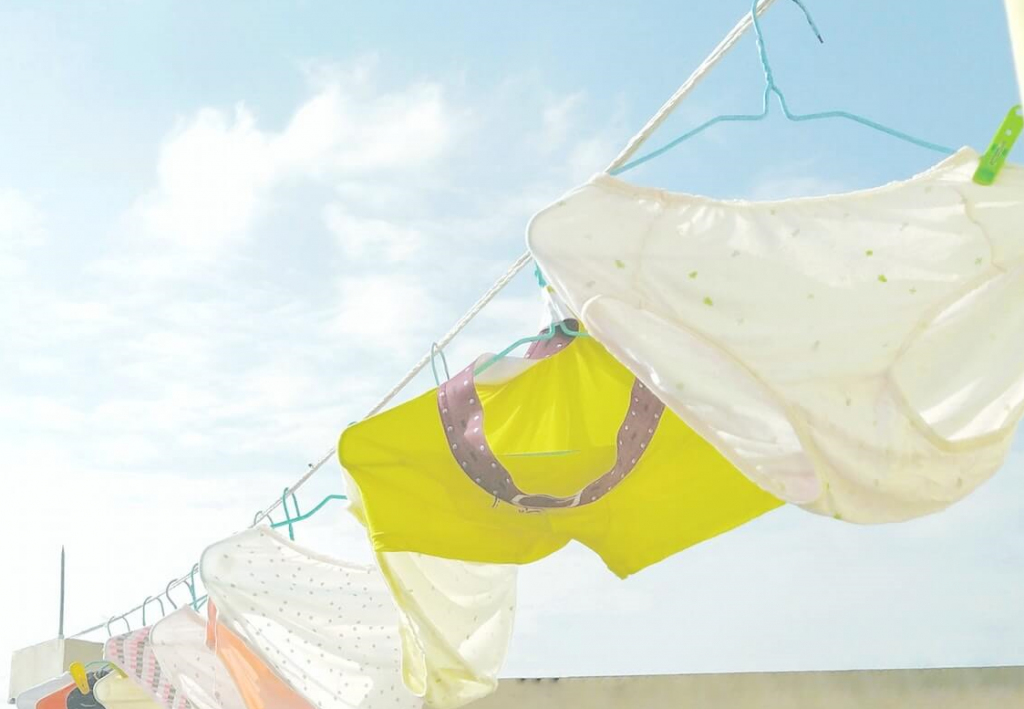 Unless you are male, a female over 50, or have another reason for living under a menstruation-free rock, the chances are that you've probably heard of period underwear.
The latest craze to sweep the menstrual market, period pants have taken the world by storm as an innovative and interesting solution to the problem that is periods. But how much do you actually know about these period products?
 We're here to help. In the post below, we'll be answering five questions you might have if you're totally baffled by the whole period underwear thing. Read on to get the lowdown on period underwear.
 Period underwear is a great addition to a sustainable lifestyle. Want some more tips? Check out this post on 6 ways to live more eco-friendly at home.
1.  How on earth do period pants work?!
The main question everyone has when they hear about period underwear is, "how do they work?".
Essentially, period underwear comes with a built-in pantyliner in the gusset of the pants, which absorbs your period.
This pantyliner is made from innovative fabric technology which incorporates a number of layers, including a moisture-wicking layer which draws moisture or period blood away from your body, which is then absorbed and locked in by a second layer.
A third leakproof barrier layer stops your period from leaking out and staining your other clothes. Period pants tend to be made from three or more layers, each with a different benefit.
Most period underwear brands like Dear Kate won't go into much more detail about the science behind their products to protect their patents, but this is broadly how the technology works.
2.  How much flow can one pair of pants absorb?
It really depends on which product you decide to buy; depending on things like the design, size and style of the period underwear you purchase, they will be able to absorb different amounts.
For example, period underwear brand Knix has a leakproof collection with different styles of period underwear, from a standard bikini brief to a thong to nighttime shorts.
Each style can absorb a different amount — the lowest being the thong, which absorbs up to 1 tsp of liquid, which makes it better for light days, not so good for heavy days. Briefs add more cover and can absorb up to 3 tsp of liquid, which is the equivalent of 2 tampons.
A few brands (including Knix) also offer sleep versions of their period pants to help tackle nighttime leaks, and these can absorb up to 5 tsp. This is the same as 3 tampons-worth of flow, making them a strong option if you're worried about waking up to stains. Plus they're a safe tampon alternative if you sleep longer than 8 hours (TSS – Toxic Shock Syndrome – is a risk).
3.  Do you wear period pants on their own or with other protection?
The answer is "either," really. Whether you wear period pants on their own or combine them with other products like a pad, tampon or menstrual cup is down to a few different variables.
As we've mentioned above, different period pants have different absorption levels, like pads and tampons. Most products can absorb up to 3 tsps (15 ml) of liquid, which is the equivalent of 2 tampons-worth of flow.
This means that some period underwear will work well on its own on your lighter days (and possibly on medium days, depending on the pants). However, on heavier days, it's best to use period pants as a leakproof backup alongside your normal period products of choice.
4.  How do you wash period underwear?
Although period underwear is leak-proof, it's not completely stain-proof. Unfortunately, blood is difficult to get out of many materials, despite advances in period-proof fabric technology.
That means that it's a good idea to take precautions when it comes to looking after your period pants. Most period underwear brands will recommend giving them a rinse with cold water first to get most of the blood out before you pop them in the washing machine (you can hand-wash your pants if you want, but it's also fine to machine-wash them). It's completely up to you if you put them in with the rest of your washing, or do a separate load.
If you're washing them in the machine, avoid adding any fabric softener or bleach to your load. These can damage the antimicrobial lining of your period underwear, so skip the softener this time.
Once your pants are washed, you can hang them up to dry so that they're ready for their next use.
5.  Does period underwear smell?
If you're wearing a sanitary pad, you can sometimes feel super self-conscious about that period smell. Can other people smell it? Is it grossing them out? Does everyone around you know you're on your period?
So it makes sense to have the same concerns about wearing period pants — especially considering they absorb the blood in pretty much exactly the same way that a pad does.
If this is one of the things you're worried about, you'll be pleased to know that (on the whole), period pants do not smell.
This is because period underwear incorporates special antimicrobial technology to keep you feeling fresh. This means that these awesome pants help to prevent bacterial growth, which also kills odour — so you don't have to worry about smelling funky.
The whole concept of period underwear can be completely baffling if you don't know that much about them and how they work. Hopefully, we've helped to clear up any of your big period pants questions — all that's left now is to buy a pair and try out this menstrual magic for yourself!
Author bio: Hollie Jones is a writer and blogger from London. She co-runs her blog, Hollie and the Ivy, with her best friend Ivy Elliot, where they share their passion for everything from healthy living and fitness to arts and design.
---
Underwear image credit: Pexels