This is the 5th year of the Great British Bee Count which is sponsored by Ecotalk and supported by Buglife, the invertebrate conservation trust. This year,  wildlife and gardening experts are calling on the public to grow weeds, leave patches of long grass, and encourage wildflowers to help Britain's bees. After all, many weeds are very attractive and patches of long grass and wildflowers are delightful as evidenced increasingly at events such as RHS Chelsea Flower Show and Gardeners World.

Definition: weed (noun) – a wild plant growing where it is not wanted and in competition with cultivated plants.

Note: as below, Alys Fowler calls weeds "rambunctious joy!"
The Great British Bee Count enables people to find out more about the bees that visit our gardens, parks and countryside, and what they can do to help them. A fun, free and easy-to-use app can be used to register thousands of verified sightings which will be submitted to the government's Pollinator Monitoring Scheme [PoMS.]  This will provide the first comprehensive nationwide health check for Britain's wild bees and other pollinators.
Will you allow your garden to grow a little wilder to help bees and other wildlife?  57% of people surveyed in a new Friends of the Earth survey said they would.
The Great British Bee Count free app contains information on what people can do to help bees including bee spotting and a bee-friendly plant guide. According to a King's Fund report  around 87% of UK households have a garden and estimates suggest that private gardens cover an area about the size of one-fifth of Wales – lots of space to create bee-friendly paradises!
The fifth annual Great British Bee Count launches today (17 May). Sign up now at www.greatbritishbeecount.co.uk
Thousands of verified bee sightings will contribute to new government Pollinator Monitoring Scheme
The call for wildlife-friendly gardening coincides with the start of Friends of the Earth's Great British Bee Count (17 May-30 June), which is being supported by the gardening experts: Kate Bradbury, Val Bourne, Martin Cox and Alys Fowler.
Friends of the Earth Bee campaigner Emi Murphy said:
"Join the Great British Bee Count and do your bit to help the nation's bees.
Habitat loss is one of the biggest threats bees face – so it's the perfect excuse to get a bit lazy in the garden this summer and allow things to grow wild and play your part in protecting these crucial pollinators.
Thousands of verified bee sightings from the Great British Bee Count will also contribute to the national Pollinator Monitoring Scheme – the first comprehensive health check of Britain's bees and other pollinators."
Dale Vince, founder of Ecotricity and Ecotalk, said:
"Britain's bees play a vital role in our environment and in pollinating the crops that feed us – but for the last 50 years they've been in decline, this is mostly due to the impact of industrial scale farming as well as a general loss of habitat – land for nature.
The Great British Bee Count is a great initiative, and Ecotalk is delighted to support it. We've launched Ecotalk, Britain's green mobile phone service, powered by renewable energy with the proceeds being used to buy land and give it back to nature – to create new habitats for the bees and other creatures of Britain."
Kate Bradbury, Daily Telegraph, Gardeners' World magazine, said:
"The more we learn about the different bees that visit our gardens, parks and schools, the more we can do to help them. There are so many bees to learn about, from big buzzy bumblebees to teeny tiny solitary bees, not to mention the well-loved honeybee. Every single one has a different flower or nesting preference, something that makes them unique."
Val Bourne, Daily Telegraph 'Spring Cottage' column, Saga, Amateur Gardening, said:
"My earliest garden memory, aged about three, is of watching a bumblebee on a dark aquilegia and I've been hooked on bees ever since. I'm proud to be an ambassador for the Great British Bee Count. It will provide valuable information and encourage younger people to learn about the bees in their own garden."
Martin Cox, Mail on Sunday, Garden News, Amateur Gardening, QVC gardening expert, said: 
"Some people think it's impossible to have a bee-friendly garden when you're strapped for space, but even a pocket-sized plot can become an alluring place for these fascinating pollinators. The key for me is to include a few of their favourite plants that are rich in sweet nectar."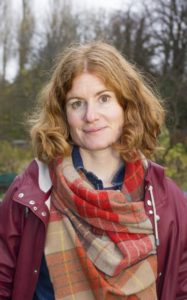 Alys Fowler, The Guardian, said:    
"Some call them weeds, but I call them rambunctious joy because surely that is what something that chooses to flower whatever the weather, however many times it's head is chopped off, despite being trodden on, is called, to be so triumphant despite others' prejudice. And prejudice is just what it is because whilst we were mislabelling them weeds rather than wildflowers they carried on with their vital work, feeding our bees, pollinators, beneficial insects and beetles, whatever the weather, wherever they grow."
Don't delay. CLICK HERE now to get started!