Jon Fuller is the group coordinator of South East Essex Friends of the Earth and regularly appears in the local media speaking out against environmentally damaging activities and in support of the various renewable technologies, including the wind farms we see off the Essex coast and across the Dengie peninsular. Jon has also helped set up residents' campaigns to stop expansion of Southend Airport and the proposed Thames Estuary Airport, dubbed 'Boris Island'; and he pushes local government hard on issues to do with toxic emissions from vehicles and the need to promote walking, cycling and the greater use of public transport.
Heading for catastrophe
Jon has been at this for just over 35 years and says he is more worried than ever about the impact of climate change. While the UK is doing a lot to decarbonise the electricity supply, and globally greenhouse gas emissions will soon peak and start to fall, humanity is not making anywhere near the pace of progress needed to avoid catastrophe.
The Science is Clear
The science is now very clear that climate change is causing more extreme weather events, making droughts worse in some countries, and extreme rainfall and flooding worse in others. This is impacting agricultural production and causing conflict within and between nations. Worse still the pace of warming in the Arctic is alarming scientists, with an unprecedented retreat of sea ice that is destabilising weather patterns across the northern hemisphere.
The Runaway Greenhouse Effect
Readers may recall that in response to President Donald Trump's decision to withdraw the USA from the Paris climate change agreement, Professor Stephen Hawking warned that such behaviour would lead to a runaway greenhouse effect that could kill all life on the planet. It is precisely that threat that keeps Jon awake at night. Scientists who study the pace of warming in the Arctic are now warning that what they are seeing could be the start of that runaway greenhouse effect. Where previously there was white snow and ice to reflect 90% of the Sun's heat back into space, now there is a larger area of clear sea water that absorbs 94% of the Sun's heat.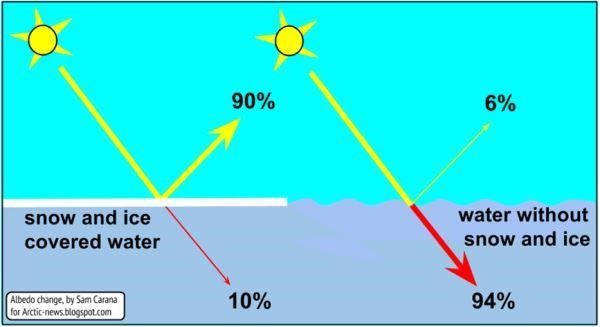 As the sea absorbs ever more of the Sun's energy this is warming the entire Arctic region, melting permafrost and releasing methane that has been stored in the ground for millennia. Methane is 25 times more power a greenhouse gas than carbon dioxide, so has the potential to dramatically increase the pace with which the planet warms, causing immense damage to ecosystems and global agriculture.
Jon puts on talks for community groups about the runaway greenhouse effect, what it is and the controversial technologies that might be able to stop it if the process has indeed begun ('Geoengineering'). The talk runs for around 30 minutes and community groups can book it by contacting Jon at info@seefoe.org.uk
Plan B Earth

One thing Jon says he has learned through his 35 years of campaigning is that we as individuals cannot do what needs to be done by personal action alone. We need government to put in place the policies that will move us away from fossil fuels and to a zero carbon future. So, when the UK ratified the Paris climate conference commitment (called COP 21) to keep global temperatures to well below 2°C and pursue efforts to keep warming to 1.5°C, Jon thought we might have the necessary target to spur government into action. But that didn't happen. In fact the UK government announced that it wouldn't change its existing climate change policies and targets. In response to this a campaigning group of lawyers, called "Plan B Earth" launched a legal challenge in December 2017. A Judicial Review was applied for and the funds needed to start the case were obtained within a month via a crowdfunding appeal.
Jon was involved in the preliminary preparation for the case including chairing meetings, helping to organise the publicity, etc. and will be at the first court hearing scheduled for 20 March in the High Court, London.
Jon sees this as our last best chance of avoiding catastrophe and urges everyone to follow developments on the Plan B Earth website and via social media: –
https://www.facebook.com/ThereIsAPlanB
https://twitter.com/PlanB_earth