Please help support the smaller Animal Sanctuaries and Rescue Centres across the UK by supporting Wetnose Day on 18th September.
Although the UK is a nation of animal lovers, unfortunately, there have always been people who abuse, neglect and abandon their pets. These poor creatures often end up at animal sanctuaries/rescue centres across the UK where they are loved and nurtured back to health by wonderful people who have dedicated their lives to caring for these animals.
Sadly, the coronavirus has made it increasingly difficult for animal sanctuaries to raise the funds they need to operate and adequately care for their charges. Simultaneously, they are all experiencing a significant increase in the number of now unwanted animals that are being placed in their care.
This year is the 20th anniversary of Wetnose Day. Wetnose was launched in 2000 by animal lovers Andrea and Gavin Gamby-Boulger.
Last year Wetnose raised £48,693 through fundraising and Wetnose Day. Could you help them beat this figure?
With an influx of now unwanted animals as well as financial difficulties, animal rescue centres and sanctuaries need our support more than ever.
A host of celebrities are supporting Wetnose Day such as Joanna Lumley OBE who says:
"We are a nation of animal lovers, yet our animal sanctuaries are always full to bursting with abandoned and ill-treated animals. I've been Patron of the Farm Animal Sanctuary for 20 years and still find the stories of some of the ill-treated and neglected animals who are lucky enough to find their way there so upsetting."
Other celebrities include David Essex, Tom Hardy, Sir Paul McCartney, Sam Bailey, Jenny Seagrove, Lorraine Chase, Peter Egan, Richard Symonds, Ricky Gervais, and Rula Lenska, plus a number of ambassadors such as our very own Karin Ridgers of Veggie Vision TV
Chris Packham, not surprisingly, is another supporter.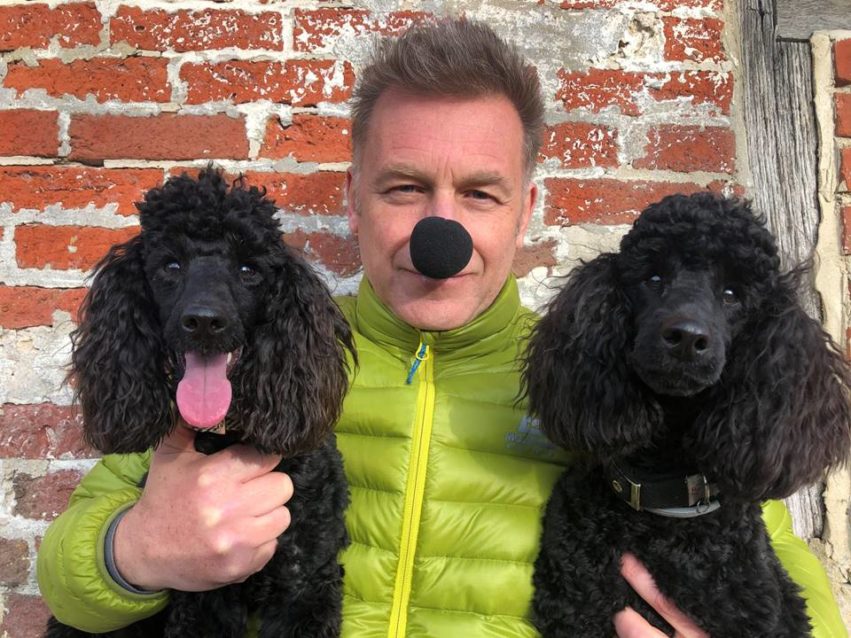 Why not follow Chris's example: purchase a Nose and Pose, encouraging friends, family, and colleagues to support Wetnose Day by copying your example through social media exposure?  (Noses are £5 each.)
There is also a range of fundraising options. CLICK HERE and scroll down for a range of packs for schools, businesses, and vets
Image credits:
Dog photo by Antonino Visalli on Unsplash