Elevator Arts CIC has launched with a mission to deliver life-enhancing, transformative, empowering arts projects for young people in Southend & South Essex.
The Elevator Arts team Is focusing on Southend because the borough has a vibrant cultural community, but there are also pockets of significant deprivation with life expectancy varying up to 10 years between the most and least affluent areas, resulting from a range of poorer social, economic and environmental conditions.
The following specific issues have been identified in these deprived areas:
Loneliness & isolation of young people/ lack of social engagement.
Homelessness/ inadequate housing.
Mental health problems – particularly people with mild needs fall through cracks.
Negativity around migrant populations – lack of community cohesion
Elevator Arts creates projects with young people to tackle, explore & shed light on these issues.
Making a lasting difference
Significant research has proven that taking part in creating a performance or artwork with their peers can make a lasting difference to a young person's life.  Learning life skills, developing confidence, improving mental health & wellbeing through making friends, having fun, sharing ideas, and working together are just a few outcomes of participating in arts activity.
All arts projects will be free for young people to access and developed totally around their needs.
Having established an existing need for the art-related projects they intend to offer, Elevator Arts CIC was incorporated as a community interest company limited by guarantee in February 2020.
The impact of COVID-19
However, the needs of young people post COVID-19 have increased dramatically. It has been acknowledged on a national basis that many young people's mental health has been adversely affected. Isolation and anxieties about the future are just some of the issues that have been exacerbated by the current crisis.
The need for Elevator Arts to provide these interventions for our young people is stronger than ever.
Elevator Arts Is particularly keen to work with other organisations In Southend and South Essex who are already working with young people, including schools, charities, and community groups.
Non-execs wanted!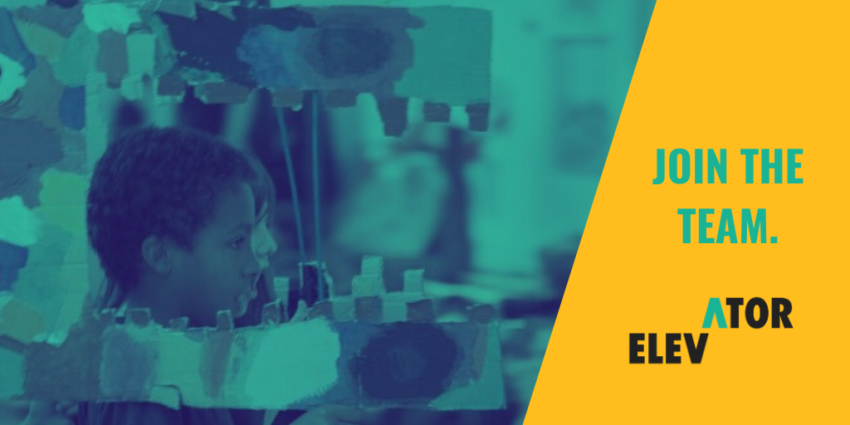 Elevator Arts is also looking for at least two non-executive directors to be part of an advisory board on a voluntary basis. If you have an interest in the arts and creative learning and you are passionate about making a difference in your community, and you believe in the power of the arts for positive social change, Alison Garner, Elevator Arts founding Executive Director, would love to hear from you by email, or call 07940 753314, or click the link below or visit the website elevatorarts.co.uk  for more information.
Alison Is particularly keen to connect with people from under-represented groups.
Elevator Arts CIC – Non-executive director role and person specification
Image credits:
Empoyer image by David Bruyland from Pixabay