The National Union of Students, in partnership with Sustain and the Soil Association, are offering students in colleges and universities £1000 start-up costs to set up a food enterprise, with the opportunity of applying for further scale-up funding at a later date. The final round of applications is open now and the deadline for applying is 24th November. Apply now!
To be eligible your enterprise idea needs to: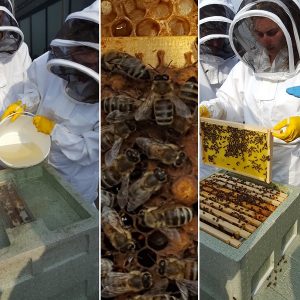 be student-led with students' union staff support*
sell sustainable food
operate as a social enterprise
* applications are also welcomed from staff who want to support their students to set up an enterprise as part of a course or to use the opportunity for work-based learning.
If you need any help or advice, please look at this guidance document, check out these FAQ's, read this example completed application, join the pre-application support webinar on 1st Nov 12.30-1.30pm and/or go to the Student Eats conference at Coventry University on 7th Nov. Tilly and Odette are also very happy to answer any email queries at studenteats@nus.org.uk and then when you're ready (but before 24th November 2017) complete the online application form.
Students will improve their employability skills as well as have the opportunity to network with some great people. If you need inspiration, check out these articles about some of the groups we're already working with:
Have you got a BIG idea for a food enterprise? Great! If your idea wins the initial £1,000 you will be eligible to apply for a further £17,000 in scale-up costs which also comes with additional mentoring.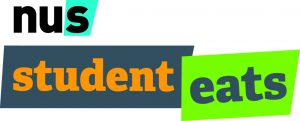 NUS Student Eats is one of 31 projects funded and supported by Our Bright Future, a £33 million programme funded by the Big Lottery Fund and run by a consortium of eight organisations which is led by The Wildlife Trusts.